Decking sanding and installation
At Sandskill ltd we specialize in decking sanding and installation. Timber decking being exposed to the outside elements will in fact age and needs help to protect its self from sun exposure, wind, and rain. For this reason wooden decking requires maintenance and care more often from the outdoor elements. Wooden decks are a fantastic addition to a home , but without maintenance, the life spam of the decking can be shortened or it can become damaged beyond repair if not correctly.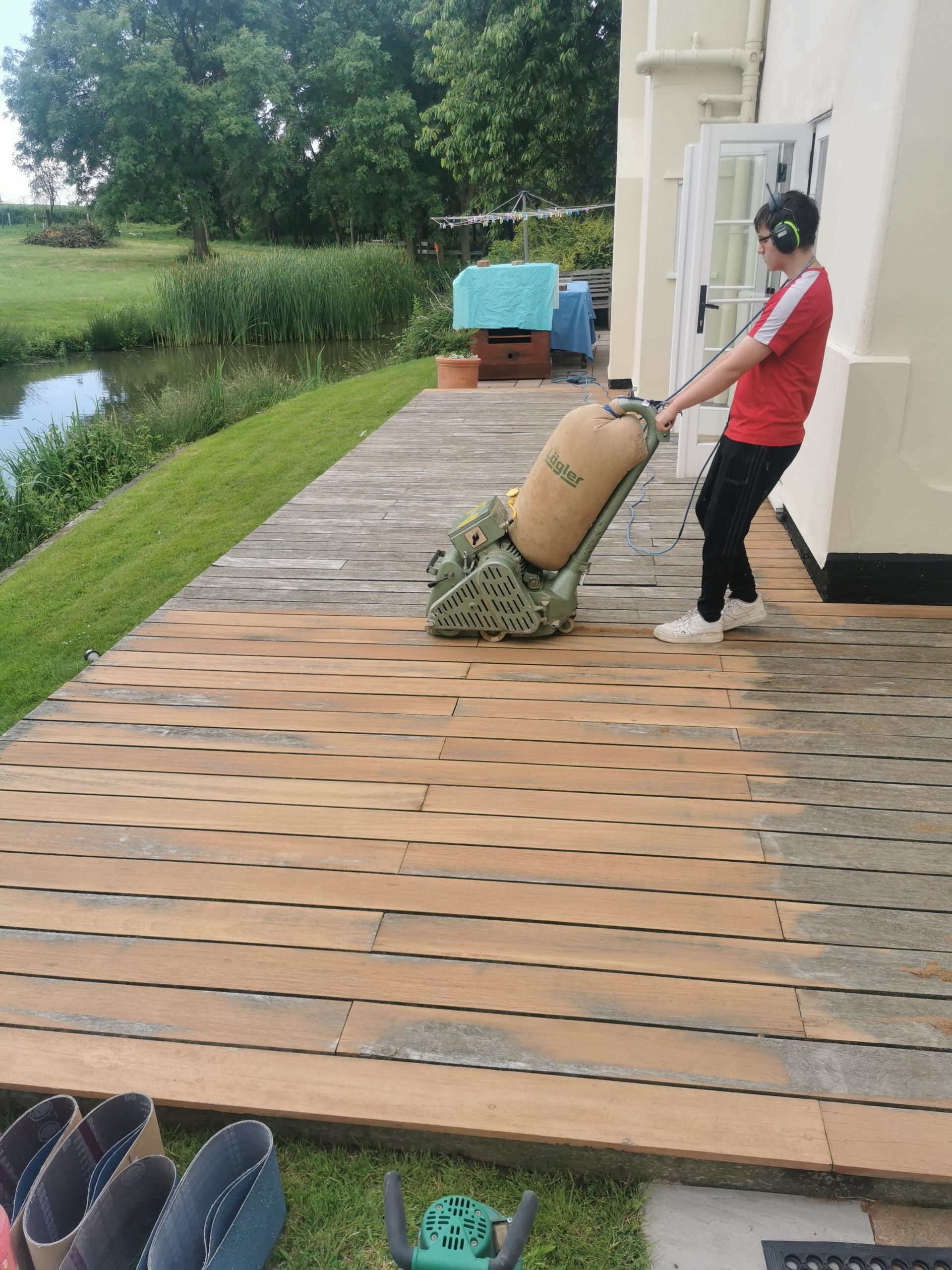 We provide a full comprehensive range of services in decking and patio renovation, as well as complete, start to finish supply and installation or partial replacement and repairs.
Decking sanding
We use the leading brands in sanding technology like Lager and Bona. Decking that has weathered and aged, we can completely re-sand your wooden decking back to bare wood and up to a smooth finish. Bringing your decking back to new like condition.
Removal of Peeling worn old coating layers
Sanding to restore the natural colour
Straightening of bowed or cupped boards
Punching in of protruding nails or screws
Restoration of grey faded boards, scratches or damages
Sanding to restore flat surfaces if the boards have twisted or buckled
protecting and applying natural eco friendly finishes with that are free of chemicals and harmful ingredients
A wide variety of pigments, from natural to vibrant colours
Replacement of damaged boards to match existing and repair work
There are multiple benefits to care for and maintain your decking, or to restore it to its original condition and beauty:
Prolongs the life of your deck
Increases your property's value
Gives a good first-impression, both on residential and commercial
Provides you with an outdoor space you can enjoy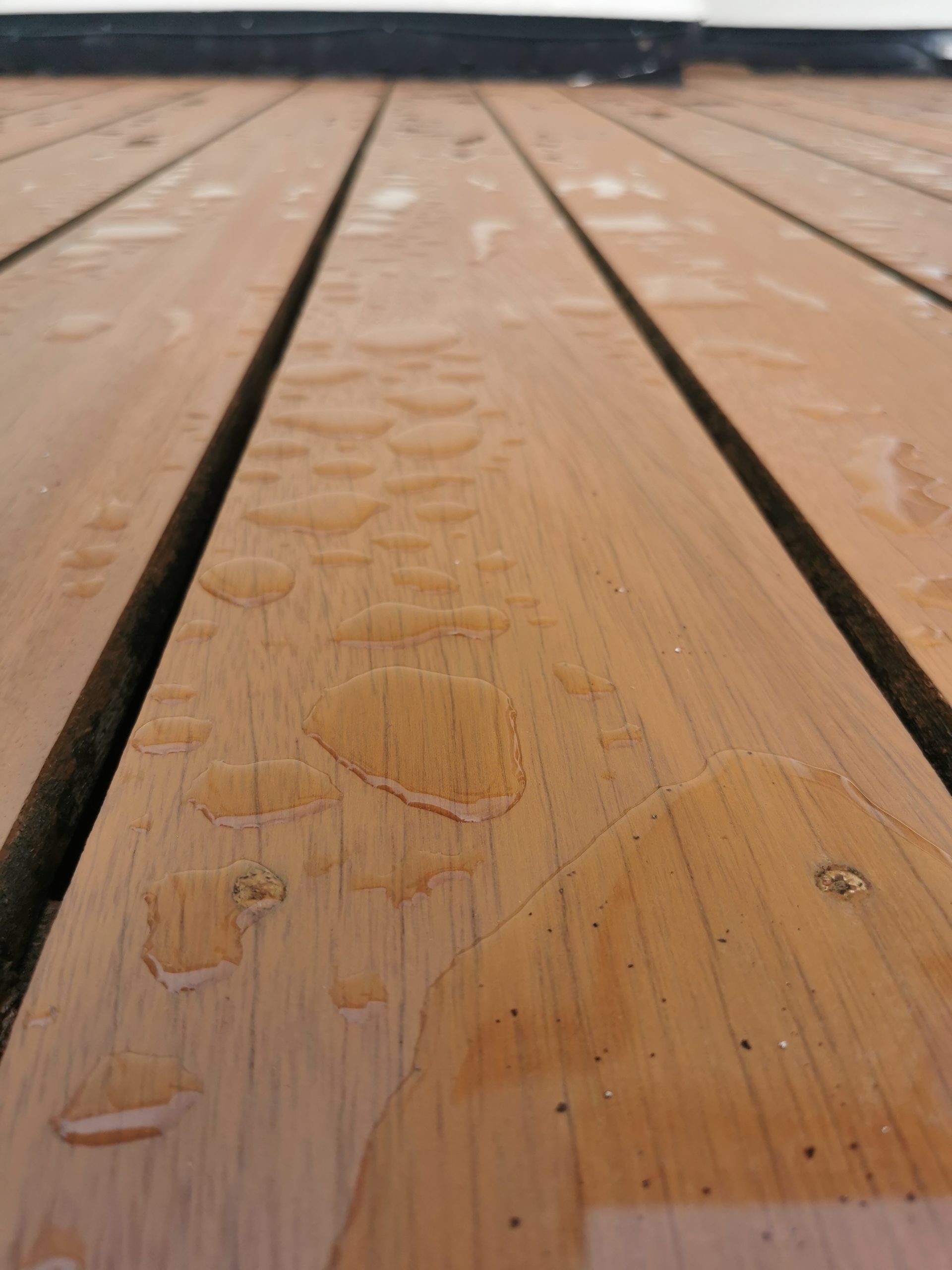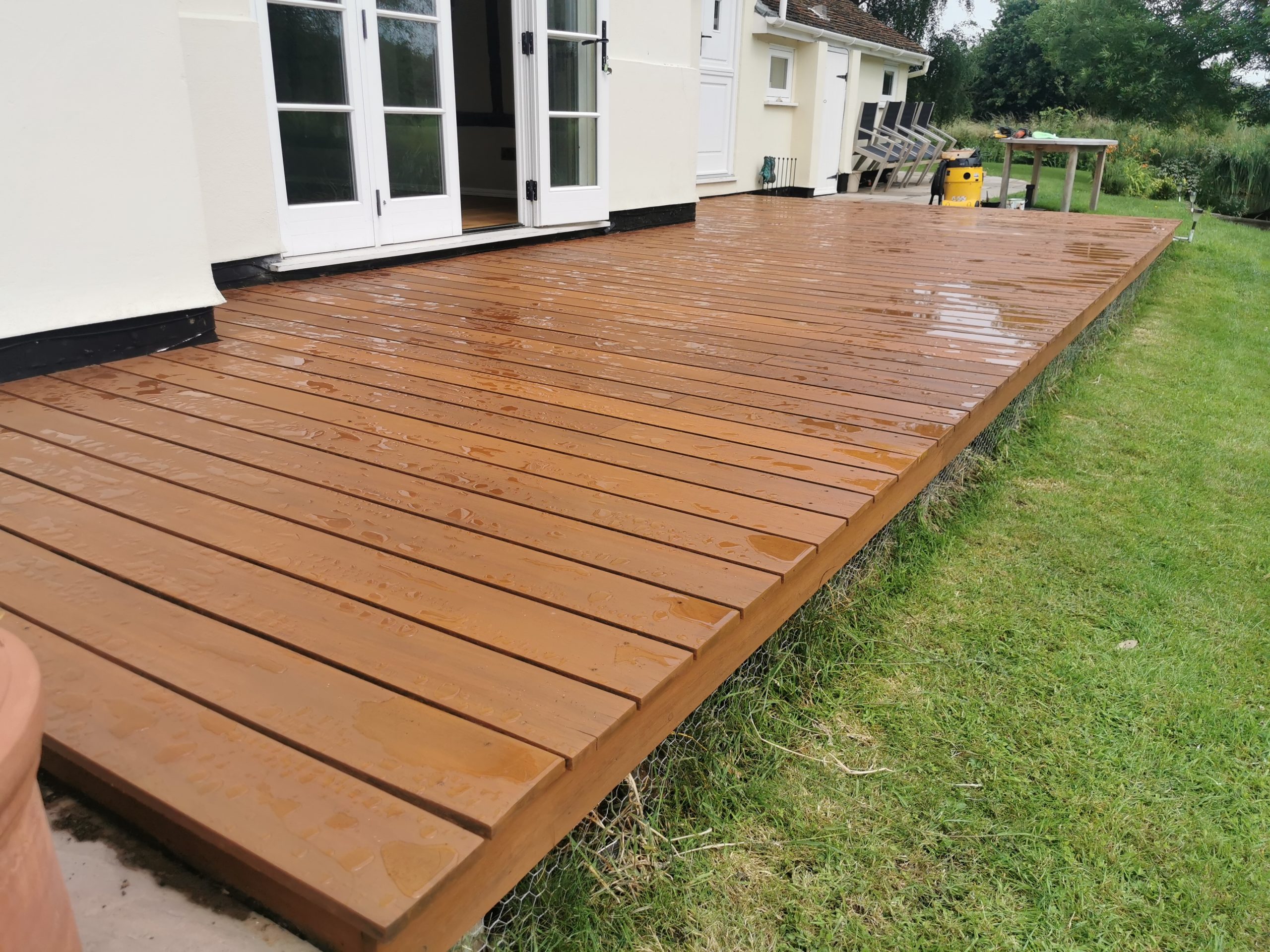 Decking supply and installation.
Along with maintenance of decking we also supply and install. We can supply timber including siberian larch, american Oak, European oak, Iroko and Cedar.
We are able provide you with samples of our decking. Also the stains and finishes we are able to apply for a great looking lasting waterproof finish.
Contact us through our contact page for a free sample posted to you or you like a site visit with a free quotation.