Floor sanding and finishing Suffolk.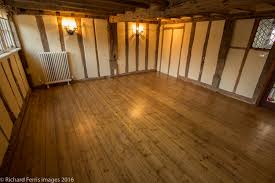 Here at Sandskill over the school holidays we've had a good run of domestic sanding but also been very busy with our commercial floor sanding and finishing Suffolk . Just over the holidays we have completed Wosley theatre in Ipswich, Rattlesden village hall, two school floors in Woodbridge, one in Bury st Edmunds and now on our last one in Felixstowe. These have been a complete different range of wooden floor types from the Victorian floor boards, mosaic parquet floors (which are quite common in school floors), to Junkers beech sports floors like at Rattlesden village hall where we also re painted in the babmington court. Even tho we have been lucky to stay close to home recently we do cover further a field to Cambridge where we recently carried out the renovation floor sanding work too the newly opened Trotter and Deane suit shop. Then also we cover up too Norwich and surrounding areas in Norfolk and Colchester and the whole of Essex. So whatever your floor restoration requirements please get in touch and we will be happy to provide and free no obligation quote.
IS THERE MUCH DUST ?
A question we get asked all the time, is there a lot of dust ? the answer is NO as we use Lagler and Bona  machines which suck up 98% of the dust. Which is much better than if you have ever had a bad experience from an hired machine, the lager machines which we use are the best in the world and have excellent dust extraction on them.
FINISHES USED.
On commercial work mainly we use a water based polyurethane lacquer but a two pack one with 2k technology that gives the lacquer excellent abrasion , scuff and spillage resistant and also non yellowing. We are also able to sand and seal the composite Granwood sport floors where last year we completed a project in Ipswich 800m2.
For domestic the bulk of the work is Victorian pine floor boards, which even tho 99% of the time has the black paint on ( yes it comes off ) look beautiful when sanded. These look best with a polyurethane floor lacquer which gives a nice natural look, as an oil or wax can look a bit of an orange colour on this type of flooring. On Oak we also use lacquers on these, but they also look beautiful with an oil or a wax applied or the best of both worlds the Hard wax oil which gives the look of an oiled floor but with a lot more durability than a straight oiled finish. But whatever your floor or the species or type of wood you have we will be able to advise you on the best finish and also do trail areas to determine the best way forward for look and durability in mind.
If you have any questions please don't hesitate to call Richard 07810435322 or you can contact us by email with your enquiry over to info@sandskill.co.uk and we would be happy to help.